Strengthen Your Website Traffic Today
A great website can do a lot for any business that's looking to expand its audience. It's essentially pointless, however, if it doesn't get any traffic. If people don't get the opportunity to visit your site, they won't get the chance to learn about any of your offered services and products. That's not a good thing. Businesses that are committed to online marketing glory can always turn to these helpful and highly effective website traffic suggestions. Remember, better website traffic is always possible.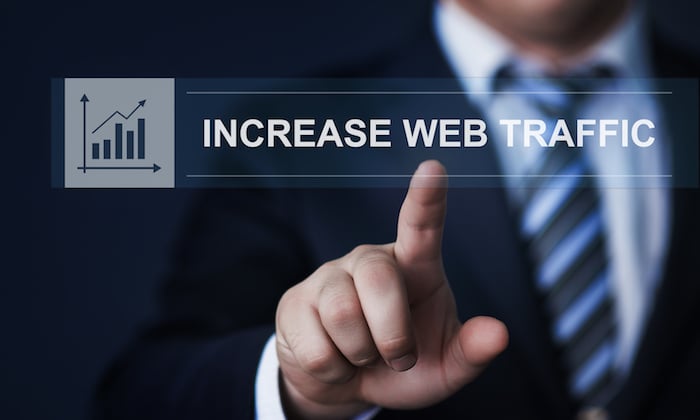 Write Guest Blogs
If you want fast access to members of your target audience, try to step into the guest blogging realm. Research well-known blogs that cover your specific field. Contact them to inquire about the possibility of penning guest blogs. Bloggers typically appreciate the convenience of free content, so odds are strong you'll get a few opportunities to show the world what you have. Guest blogging is a great way to expand your audience confidently and easily.
Post on Busy Online Forums
Forums and message boards on the Internet can be amazing communities. They give people who share certain interests and pastimes the ability to connect and communicate day in and day out. If you want to boost traffic to your new healthy food delivery website, you should think outside the box. Think about your potential customers. Ask yourself where they may learn about nutritious dining online. Healthy food aficionados tend to be drawn to Internet communities that discuss topics such as vegan ingredients, whole foods and beyond. Seek out forums and message boards that delve into these subjects. Create useful posts on these forums. If you want readers to visit your business site, set up a signature that links directly to it. Remember to post information that offers true value to your target audience members. If you post about unrelated topics, people won't feel the need to explore your site.
Set Up an Email List
If you're serious about reaping the benefits of strong website traffic, setting up an email list may be your best bet. Email lists can make invaluable and effective digital marketing devices. You can take advantage of your email list by sending out informative newsletters on a routine basis. Add a clear and simple newsletter sign-up section to your website's landing and contact pages. Email newsletters can remind past visitors to your site to stop by again and again!
Read More: http://www.wordstream.com/blog/ws/2014/08/14/increase-traffic-to-my-website