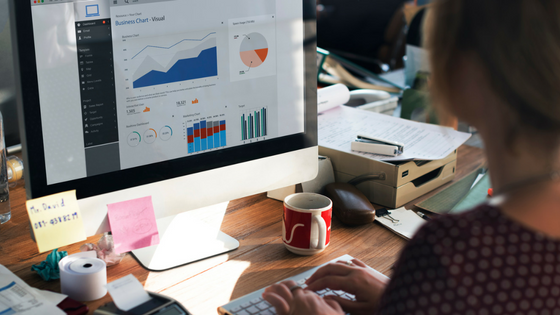 Content marketing is alive and well in 2017, used by major brands and small business alike because it is very effective. Brands that do not use content marketing often see it as a waste of resources since they are not writing promotional content, however, consumers are bombarded with ads before they understand how or why a particular product or service would benefit them.
Educational content rapidly moves consumers through the sales funnel. Leads find your helpful content about your product or service online and by the time they are finished reading it, they are prospects. If you have included a call-to-action at the end of your educational content, a prospect will turn into a customer if you make it convenient for them to make a purchase. Consumers who read valuable content from your brand are 131 percent more likely to purchase as opposed to consumers who did have any content to consume from your brand.
While powerful, content marketing is not a standalone strategy. As part of a social media strategy, valuable content will generate likes and shares. Content marketing is part of every effective SEO strategy as well, since search engines favor sites with useful, relevant content.
Creating and distributing valuable content that people want to consume is not as difficult as it sounds. When people hear content, they automatically assume all content is long-form articles, however, there are all types of content that you can promote. Podcasts, infographics and videos are examples of content that provide value to consumers. Your industry and target audience will dictate the best type of content to market.
If you are still not convinced that content marketing is worth the effort, educational content makes a lasting impression with consumers, while other types of digital advertising are quickly forgotten. In addition, the return on your investment trumps nearly all other types of digital advertising. To read more, visit https://www.hubspot.com/marketing-statistics.